PLACES TO VISIT IN MIDDLE ANDAMAN
Long Island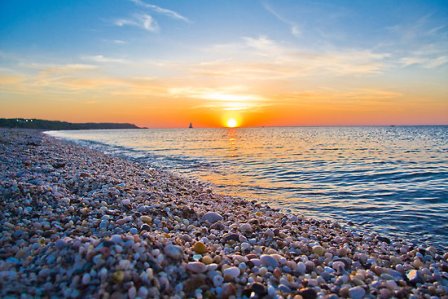 Long Island is a pioneer station with a remarkable history of forestry. Located just 42 nautical miles from Port Blair. Long Island is a dreamland settlement without any road network. Only four feet wide concrete footpath connects different parts of the 'panchayat' area starting from the jetty.
Lalaji Bay Beach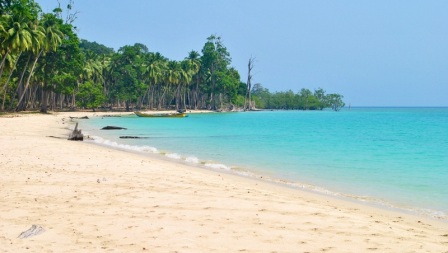 Lalaji Bay beach is a beautiful, sandy beach on the west coast of Long Island. Fringing north eastern edge of Long Island, this beautiful beach is approachable from Long Island settlement by trekking.
Guitar Island Beach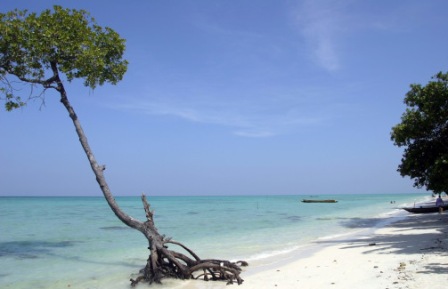 A lovely island near Long Island. Guitar Shaped, this island is one of the most beautiful island. Guitar Island is an uninhabited Island and no accommodation facility is available. Tourists need to halt either at Long Island or Rangat
Merk Bay Beach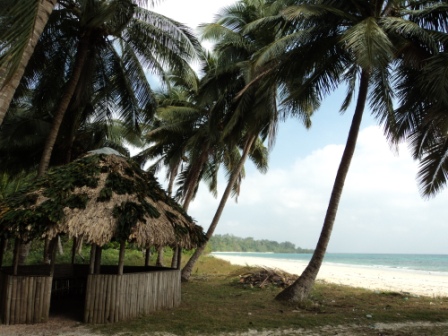 Merk Bay Beach in North Passage island comes under the area of Middle Andaman. On the way to the island, one can see Strait island on the right and Guitar island on the left.
Yerrata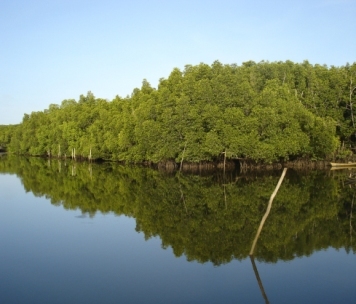 Yeratta, which is well connected by road has breathtaking scenic beauty of various species of mangroves and is an ideal location to learn about mangroves.
Dhaninallah Beach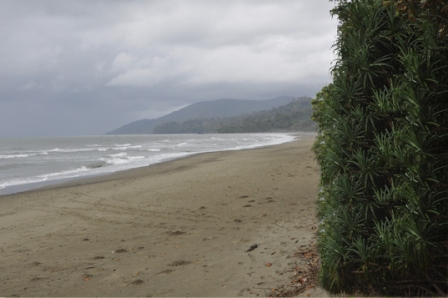 One of the most beautiful beaches of Middle Andaman Island having a very good sandy beach.A long beach having a stretch of 5-6 Kilometers along the Bay.
Amkunj Beach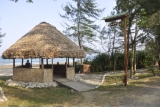 This sea Beach is the main outing area and recreation for the people of Rangat and adjoining villages. The beach has been divided into various sections viz. Eco-huts, Casurina Grove, Jamuna Grove, Pandanus Grove.
Cuthbert Bay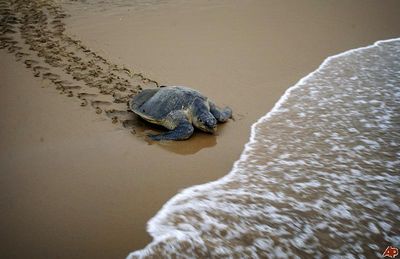 Cuthbert Bay Beach is located at a distance of 12 km. from Rangat. This is a lengthy beach with a tropical forest bordering the beach. Apart from the beach, which is famous for turtle nesting in season, the tropical forest offers elephant safaris. Tourist can also visit the elephant training camps
Panchavathi Hills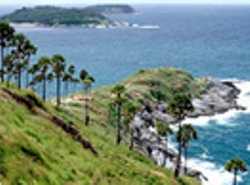 Panchavathi Hills Have a very Beautiful gentle waterfall.The agricultural form en-route housing a rich bank of vegetation is of interest to botany enthusiasts.
Barren Island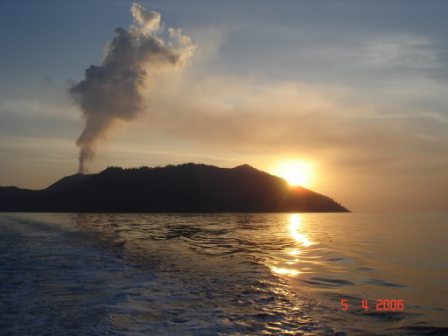 Barren Island is the only confirmed active volcano in South Asia. The waters surrounding Barren Island are reputed to be among the world's top scuba diving destinations. Major attractions here are the crystal clear visibility, Manta Rays, interesting basalt formations, topography of past lava flows and fast growing coral gardens.
Moricedera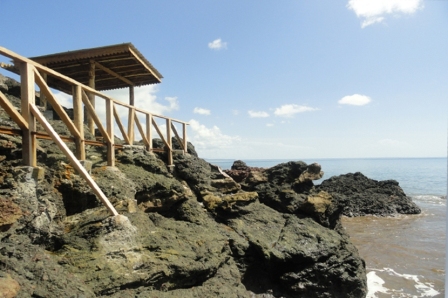 Moricedera is an ideal location for picnic in an natural environment of sea on one side and lush green forest on the other side. The site has been developed and furnished in an eco-friendly manner.
REFERENCES:
Documents from Divisional Forest Office, Middle Andaman
Wikipedia, the free encyclopedia