FAUNA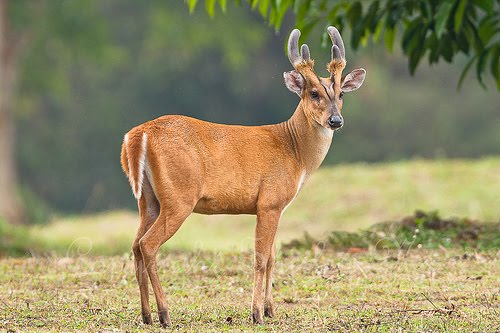 The nature bestowed the Bay islands with some unique and fascinating Wildlife, which eke out their livelihood in the luxuriant tropical rain forests. The emerald islands and the turquoise ocean around comprise variety of Eco-systems providing shelter to wide variety of flora and fauna.
Though, biological investigations , 2200 species of flowering plants have been identified so far. Among animals, 58 species of mammals, 242 species of birds, 83 species of reptiles, 10 species of amphibians, 750 species of fishes, 326 species of coelenterates (corals & sponges etc.), 941 species of molluscs, (oyster, clams etc.) and 1500 sp. of insects besides other creatures, have been identified.
Andaman and Nicobar Islands are one of the 221 priority areas concerning conservation of global bio-diversity.
Botanical Survey of India and Zoological Survey of India, Port Blair surveyed floral diversity and faunal diversity respectively and as per their study the results are as follows:
Faunal diversity of the Islands:
Over 5100 animals have been described which include 100 fresh water, 2100 terrestrial and 2900 marine animals.
Mammals – 62 species – 55 terrestrial and 7 marine species (32 spp endemic)
Birds – 284 species and sub species reported (99 spp endemic)
Reptiles – 88 species 76 terrestrial and 12 marine spp (24 endemic)
Marine life comprises more than 1200 spp of fish, 350 spp of echinoderms, 179 spp of corals, 1000 spp of molluscs, and many other lower forms of life.
Some of the important and fascinating Wildlife which are found in Middle Andaman Forest Divisional area are:
MAMMALS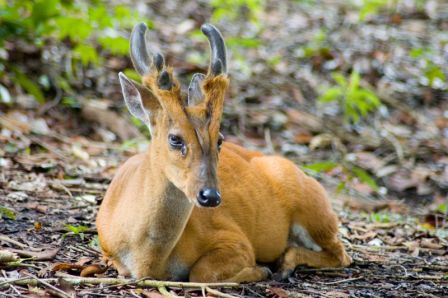 Barking Deer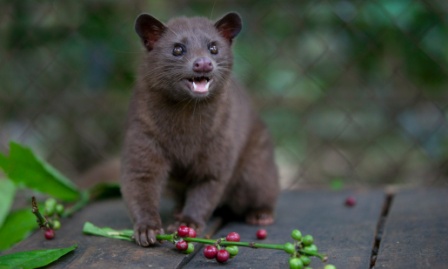 Palm Civet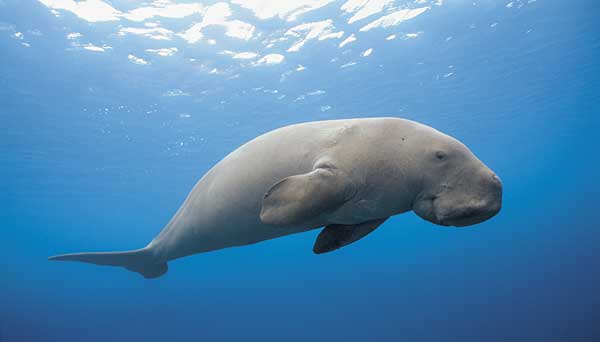 Dugong-The State Animal
1. Andaman Spiny Shrew (Crocidura hispida)
2. Andaman Wild pig (Sus scrofa andamanensis)
3. Barking Deer (Muntiacus muntjak)
4. Blue Whale (Balenoptera muscules)
5. Sperm Whale (Physeter catodon)
6. Chital (Axis axis)
7. Common Dolphin (Delphinus delphis)
8. Dugong (Seacow) (Dugong dugon)
9. Palm Civet (Paguma larvata)
BIRDS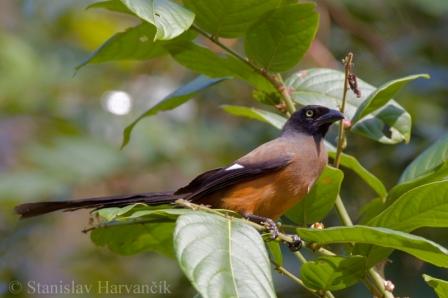 Andaman Tree Pie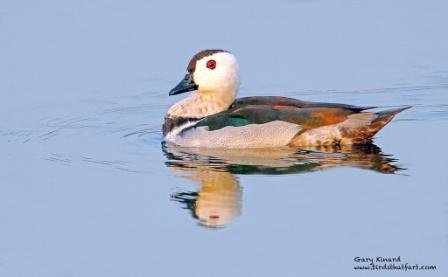 Cotton Teal

Andaman Wood Pigeon
The State Bird
1. Andaman grey Teal (Anas gibberfrons)
2. Andaman Tree Pie (Dendrocitta beyleyi)
3. Andaman wood Pigeon (Columba palumboides)
4. Cotton Teal (Nettapus coromondalica)
5. Crested Serpent Eagle (Spilornis cheela)
6. Emerald Dove (Chalcophaps indica)
7. Green imperial Pigeon (Ducula aenia)
8. Hill Myna (Gracula religiosa)
9. Lesser Whistling Teal (Dendrocygna javanica)
10. Swiftlets (Collocalia fuciphaga)
11. White Bellied Sea Eagle (Haliatus leucogaster)
REPTILES

Water Monitor Lizard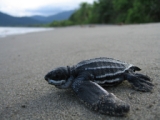 Leather back Turtle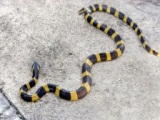 Andaman Banded Krait
1. Andaman Banded Krait (Bungarus andamanensis)
2. Green Sea Turtle (Chelonia mydas)
3. Hawksbill Turtle (Eretmochelys imbricata)
4. Leather back Turtle (Dermochelys coreacea)
5. Olive Ridley Turtle (Lepido chelys olivacea)
6. Salt Water Crocodile (Crocodylus porosus)
7. Water Monitor Lizard (Varanus salvator)
ECO-SYSTEMS, FLORA AND FAUNA
The Island territory comprising 1962kms of coastline, about 6 lakh sq. kilometers of marine water zone and 7171 sq. kilometers of tropical rain forests, constitute two major types of Eco-systems with several microhabitats.
1) Island Eco-system: Comprises forests and the coastline, including mangrove and littoral forests, beaches and other intertidal zones.
2) Marine Eco-system: comprising the open sea and coral reef.
Besides 179 species of Corals, including Plate corals, Brain corals, Taghorn corals, Finger corals and Mushroom corals etc. 147 species of Coelentrates, 100 species of Molluscs and 70 species of Sponges are also found in this region.
REFERENCES:
Work Plan of Divisional Forest Office, Middle Andaman