Anti-ragging Cell
Toll Free No to report ragging :1800-345- 3192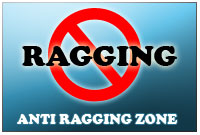 Anti-ragging Committee
Chairperson:Dr. A. K. Mandal, Director ,(Director)
Member Secretary:Dr. Amit Ray, Prof. & HOD Orthopedics
Members:
Uday Shankar Y (HOD Forensic Medicine) -7063922641
Dr. S R Gadela (Professor  & HOD Gen Medicine )-9989064847
Dr. Akhilesh Kumar Singh, Assist Prof. Physiology
Dr. Shivakrishna Gouroju, Assist Prof. , Biochemistry (Hostel Warden Boys Hostel- I)
Dr. Prafull c Kumar, Assist. Prof., Dentistry (Hostel Warden, Boys Hostel- II)
Dr. Lena Charlette, Assist. Prof., Community Medicine (Hostel Warden Girls Hostel- I)
Representative of Police: Inspector Sanjay Kumar, SHO, PS Aberdeen
Representative of Parents:
Dr. D. Bairagi (Member)
Mrs. Hafsa Bibi (Member)
Mrs. Sudha Rani (Member)
Mr. Johnson Abraham (Member)
Representative of Students:
Heena Kaushal (Member)
Muhammed Arafat (Member)
Aadarsh Ommen (Member)
Taslima Zarina (Member)
Anshul (Member)
Ankita Dey (Member)
Sherin (Member)
Abhishek Pal(Member)
Anouska Behera (Member)
Medical Council of India (Prevention and Prohibition of Ragging in Medical Colleges/Institutions) Regulations, 2009.