Director's Profile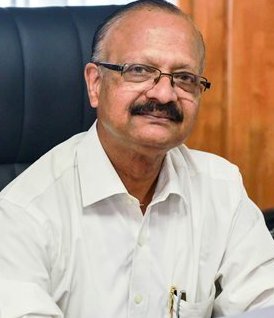 Dr. Ashish Kumar Mandal
The Director
Andaman & Nicobar Islands Institute of Medical Sciences
Email: diraniims.and@nic.in
Phone: 03192-232605
Address: ANIIMS
DHS Annexe Building
Atlanta Point
Port Blair-744104
Dr. A.K Mandal is the Director of Andaman & Nicobar islands Institute of Medical Sciences (ANIIMS), Port Blair. He has passed his MBBS from Maulana Azad Medical College, New Delhi and his MD (Pathology) from All India Institute of Medical Sciences (AIIMS), New Delhi. He then went on to do PhD from Fukushima Medical University, Japan.
He had started his career as Assistant Professor at Maulana Azad Medical College (MAMC), New Delhi in 1985. He became Associate Professor, Professor and Director Professor in the same Institute. He was Vice President of National Board of Examinations. He was the founder Principal & Dean of Vir Chandra Singh Garhwali Government Institute of Medical Science and Research, Pauri Gharwal, Uttarakhand. He was also Deputy Director General Medical Education, Ministry of Health & Family Welfare, GOI. He was Director of All India Institute of Hygiene & Public Health, Kolkata and also Director of NEGRIHMS, Meghalaya.
He was awarded Gold Medal for his contribution to Medical Science by Fukushima Medical University, Japan. He is Editor in Chief of Pathology & Laboratory Medicine and Member of Editorial Board of various National Journals. He has published more than 146 research papers. He was principal investigator in various research projects funded by ICMR, DST, UGC, Ministry of Environmental and DBT. One of his Research work on Benzene Toxicity not only received the Best Paper Award but also led to banning of Benzene in work places.
He has wide range of experience in the field of Pathology. He has worked in Institutes of International repute like the Institute of Genetics, University of Wales, United Kingdom (Commonwealth Fellowship), the M.D Anderson Cancer Centre, University of Texas (WHO Fellowship) and in the Fukushima Medical University, Japan (RONPAKU Fellowship).
He is known for his valuable contribution to cancer pathology, particularly in the field of breast cancer. He has published a large number of papers in both Indian and International Journals and has presented his research work in various National & International Conferences.